Welcome to nhaines.com
I'm a long time technology enthusiast, and I love contributing to Free Software, teaching computing skills, and performing freelance computer repair. However, I never seem to get time to work on my own website.
For the moment, you can view my resumé or read selected blog posts from 2014 onward.
There is also a page with the work I've done for the Ubuntu California Local Community team.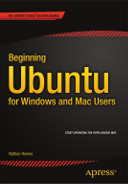 I'm writing a book!
Beginning Ubuntu for Windows and Mac Users is being published by Apress and available to preorder through Amazon and other booksellers.
More information about my standalone published work is available from my Amazon Author Page.
---